Safety and Reassurance Efforts
The Aomori Prefectural Rent-a-car Association has been making the following efforts to offer rent-a-car services in a safe and reassuring manner in order to prevent COVID-19 from spreading.
Vehicle Cleaning and Disinfection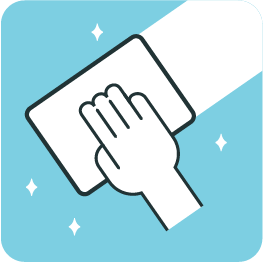 lar cleaning, we use antiseptic cleaning agents (such as hypochlorous solutions) to disinfect air and antiseptic wipes and other cleaning tools to thoroughly disinfect doors, steering wheels, gear sticks and selectors, car navigation systems, seatbelts, seats, and other parts that customers touch.
Hygiene Control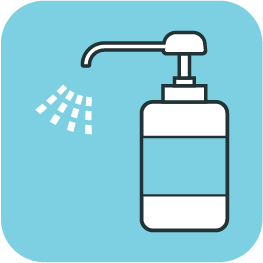 Employees make sure to frequently wash and disinfect their hands and fingers, take their temperature before starting work and wear masks.
Hand and finger sanitizer (such as alcohol solutions) are available in our stores.
Translucent plastic sheets and acrylic boards are installed at reception counters to prevent customers and employees from being infected through droplets.
To Customers
We put posters and hand out leaflets to explain how to prevent infection.
We ask customers to wear masks when they enter stores.
We ask customers to let in fresh air by using air conditioning systems in fresh air mode or opening car windows when they use rental cars.
* If any of the following is true, please refrain from visiting our rent-a-car stores.
You have a fever or feel unwell
You are waiting for your PCR test result (or planning to take a PCR test)
You are determined to (or likely to) have had a close contact with an infected person
You are asked to stay home by the government because you have been abroad or for other reasons